IT and Business Analysis Club
IT and Business Analysis Club provides a way to become a better IT and/or Business Analyst from different angles.
For starting analysts or already experienced professionals;
In regards to technical or soft skills;
As resources or discussions;
From business or IT side;
For different situations – methodologies, product or custom software, big or small project.
If you don't find what you're looking for, let us know! We would be happy to create new content based on your needs or direct you somewhere better.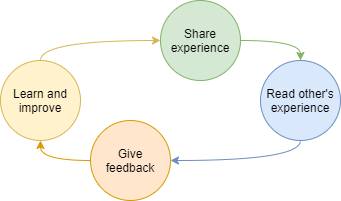 We called this a club because we want this to be a place for open discussion. IT and Business Analysis field is always changing. Because of this, there are different approaches within one country, more so internationally. There is always more to learn about it! We want to share our experience, get feedback, and together with you, learn. As a result, we can provide helpful resource and community for all IT and Business Analysts!
As we were discussing creating this club, we ran into the question of what is IT and Business Analysis? Analysis is a generic word: chemical analysis, psychoanalysis, political and market analysts… We are sure that there is much to learn from the methods of other analysts. Yet, we are focusing on IT and Business Analysis, which is our profession.